Rainbow Jersey Fabric

Usage: T-shirts, Summer dresses, pyjamas, Children's shorts, rompers, trousers.

Colours used are in line with requirements of ECO-TEX Standard 100 and suitable for children below 3 years. It is a high quality fabric produced in the Czech Republic. The colours of product may slightly differ from colours on your computer.
The price is per 0.5 metre. If you require 1 metre (i.e. 100cm x 170cm) please order two units, for 1.5 metres order 3 units, etc.
An order of multiple units will be sent as one piece.
Sample: to request a sample please select 'Sample' from option. We will not charge for the sample, it will be only the standard postage charge applied.
Shipping info here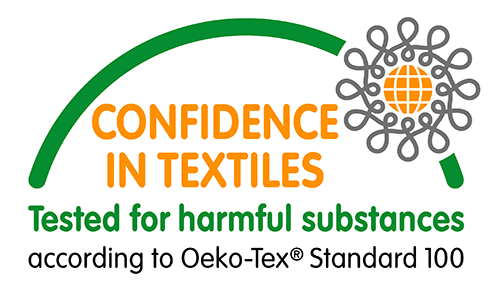 Fabric Width
170cm / 67"
Weight
170 g/m²
(equivalent 5.01 oz/yd²)
Material Analysis
Cotton 100%
Washing Temperature
40C
Can be washed at 30C if using suitable detergent. Medium iron temperature. Do not Bleach. Do not Dry Clean. Do not Tumble-dry.
Rainbow Jersey Fabric - 1cm Stripe
Product Code: Rainbow Jersey
Availability: 18
Tags: Rainbow, Jersey, Fabric, Cotton, Green, Yellow, Blue, Red, Orange, T-shirts, Summer dress, Children